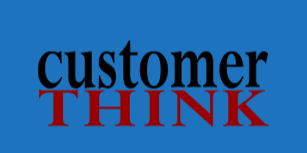 This Article was originally published on CustomerThink.

Quick Summary

Frequently transformations seek to address end to end value chains. This should include supporting processes and a streamlined workplace. The reality is very different.
How to Fix Broken Digital Transformations: "Acts of Heroics" is Not a Viable Customer Experience Strategy
When it comes to the big launch of a customer-focused digital transformation program, such as building a new e-commerce site or revamping customer-service protocols, the IT department, contractors, merchandisers, and marketers usually get the things over the line through acts of heroics, working nights and weekends and operating on adrenaline and team pride. At the end of the launch, the team is elated and exhausted. Time for a well-deserved rest… until the next set of fire drills and emergencies.
The customer experience should be seamless, dynamic, and, ideally, personalized. The web site (or mobile apps) should anticipate what customers need and serve it up to them. But how often is this handled through manual curation of content and selection of merchandise thought to be of interest to various segments of customers? In many organizations, teams of people work tirelessly to create, post, and manage content when parts of that work can be automated. Or, in some cases, the expected efficiency benefits promised by automation through a digital transformation are not realized. In either case, the workload and manual intervention increases as the volume of business grows – ultimately in an unsustainable way.
We have seen in many cases that the acts of heroics do not always end when the transformation program is completed. Tasked with meeting tough deadlines during new product rollouts or campaign launches, team members will once again work nights and weekends and pull through with pizza, Red Bull, and back-to-back Zoom sessions. Sure, some corners are cut here and there, but the IT organization can make up that "technical debt" during the next upgrade…or will they? Despite the best of intentions, most of the time they cannot.
Short-cuts and comprises come from budget constraints and scope decisions. But these decisions can threaten the overall success of the program and disproportionately reduce the value of the investment. They are penny wise and pound foolish.
Every large project has periods of high-pressure deadlines and pulling out all the stops. But unfortunately, these acts of heroics often become routine – they become business as usual. The pressure for quick responses grows as customer expectations increase, competitors get savvier, and technologies become evolve into a vast complex information ecosystem. Inevitably, the esprit de corps that drives performance under pressure breaks down.
All the stakeholders become fatigued, starting with the employees. Vendors and contractors burn out too. The accumulated technical debt, created when short-term improvised solutions to information management problems are devised rather than the better-planned, more comprehensive approaches, builds up to a point where routine updates become fraught with complexity and consume more and more resources just to keep the lights on.
Why Heroics are a Trap
Why are acts of heroics used so often in customer experience projects, and why is this approach so perilous? The need for heroics emerges when a project has too many moving parts, manual processes, and brittle integrations. It is necessary when "minimal viable products" (referring to application functionality or user experience rather than products for resale) are rolled out without the development of adequate core functionality and supporting processes.
Different speeds of activities in different departments, also make it difficult to produce a seamless customer experience. Marketing tries to move quickly and therefore has a faster clock speed than other departments. The accounting department for example, typically works at a more predictable pace than marketing and does not need to continually evolve functionality, offerings, and messaging. Generally speaking, the clock speed of business is faster than that of the IT organization. IT is trying to keep up with a fast-evolving technology ecosystem on top of the fast-changing needs of the business. The different clock speeds cause friction due to mismatched development and upgrade schedules, inefficient handoffs between departments, and differing system and platform architectures.
Throw in a crisis or two and there will never be time, money, or appetite to go back and repay the debt incurred on past projects. The bare minimum functionality becomes good enough for internal use. The limited functionality that everyone agreed to as a compromise means even more compromises down the road because the foundation required for further development has never been built.
The problem with quick and dirty, "ok" solutions is that the friction introduced by compromises and satisficing (getting to "good enough for now") accumulate. The compromises become insidious because each one seems inconsequential. They are hard to notice, or it's not cost-effective to address them as individual problems. However, they add up, to the point where they gum up the works of the digital machinery that drives the customer experience. By neglecting the internal customer, we are setting the end customer up for a poor experience.
Why Internal Customers Matter
Every organization needs to focus on the needs of "the customer." Who that customer is depends on your position and perspective. The CEO needs to think of the purchasers of the company's products or services of course, but many are hyper-focused on stockholders and stock performance and are hesitant to invest in internal efficiencies that require a longer-term vision and have a longer-term payoff. Board members are customers since they can "take their business elsewhere" by hiring a new CEO if investments do not show immediate value.
The failure to invest in internal efficiencies adversely affects an important customer segment – the employees, who are the embodiment of the enterprise. They have the habits and muscle memory of the business embedded in their day-to-day routines. But when they cannot locate the information they need to do their jobs – support a customer, develop a merchandising plan, onboard a product, develop a sales strategy, etc. – efficiency, agility, adaptability and responsiveness are all impacted.
As these inefficiencies multiply, their impacts are aggregated and amplified. It seems to be "business as usual" – the problems are mostly imperceptible since it is the way things are done. That is, until a crisis reveals how fragile and interdependent the system has become.
With the COVID crisis, the workforce became remote overnight. Layoffs caused by the economic impact exacerbated the drain of experienced knowledge workers. Rather than asking an officemate for a critical piece of information, employees now have to rely on poorly organized intranets or long-neglected knowledge bases.
There is no avoiding the simple fact that customer service suffers when departments cannot get the information they need to answer questions or solve problems in a timely fashion.
Some believe that machine learning and artificial intelligence tools are the answer. But here's the rub: the information that is needed to train an employee and support them in their jobs is the same information that is needed to train AI-based conversational assistants and cognitive technologies. So if the information is not there for employees, it is not going to be there for AI solutions either.
In fact, some flavors of AI, such as semantic search and helper bots, are an attempt to make up for past sins in poor data hygiene. During these projects, people start to realize that managing the information used by these tools is the same problem that they face when managing information for humans!
The answer is to pay as much attention to the people supporting each stage of the customer experience and their information needs as is paid to the end customer. The same organizing principles used to help customers find products should be used (perhaps with some adjustments) to help customer service reps locate an appropriate support Articles. Product terms and categories used by the finance department to handle its financial forecasting and reporting should be used throughout the enterprise for other departments and functions. Too often this is not the case, leading to inefficient manual processes for getting reports to agree, for locating the right support Articles, or for any number of processes and functions.
Solving the Problem Happens Over Time
Addressing the problem of relying on heroic measures is not as difficult as one might imagine, as long as a long-term plan is in place. Doing so requires a shift to a more holistic perspective during project planning and execution. The scope of any given program does not necessarily have to be expanded, but the program should begin with the larger picture in mind. For example, as the customer experience organization begins to architect a new platform or begin a new initiative, planning should include the following steps:
Run "enterprise taxonomy" working sessions. Taxonomies (and their more comprehensive cousins, so-called "ontologies") form the knowledge scaffolding of the enterprise. It's the framework for everything that is important to the company. A working session bringing different departments together can show people how their processes impact one another, and how they are using different terms to say the same thing. Even simple terms such as "customer" or "product" can have a variety of interpretations. Just making people aware of these issues can help them understand the larger issue and improve coordination among different departments.
Consider which upstream supporting processes are required to feed functions that support the customer. For a given platform, for example, ecommerce, how are products onboarded, how is data updated and corrected? How are taxonomy changes determined and approved? Who needs to be informed or consulted? How is related support content managed? Are support assets being reused or are they created from scratch because they are too difficult to locate?
Analyze how digital assets and content are managed through the lifecycle. Are agencies tasked with making updates? Does the marketing department have access to image components or just finished images? Tasking agencies with managing assets is a costly and inefficient solution.
Consider the funding for data remediation and ensure that it is sufficient to fix data problems at the root. It costs six times more to fix data quality issues downstream than at the source, but too often this is an afterthought. Digital transformations are data transformations. If the data is not there, the transformation will fail.
Ensure that metrics and KPI's are part of governance and decision making. Data can drive a large number of user experience improvements if the correct framework is in place. It has to be designed and instrumented in this way from the start.
Focusing on the ways that upstream and downstream systems manage and organize data will encourage a more holistic view of enterprise information flows. Taking this perspective will in turn lead to greater awareness of the impact that improved flows between various tools and platforms will have on the customer. When the data flow is smooth, the need for acts of heroics declines, because each department has the data it needs.