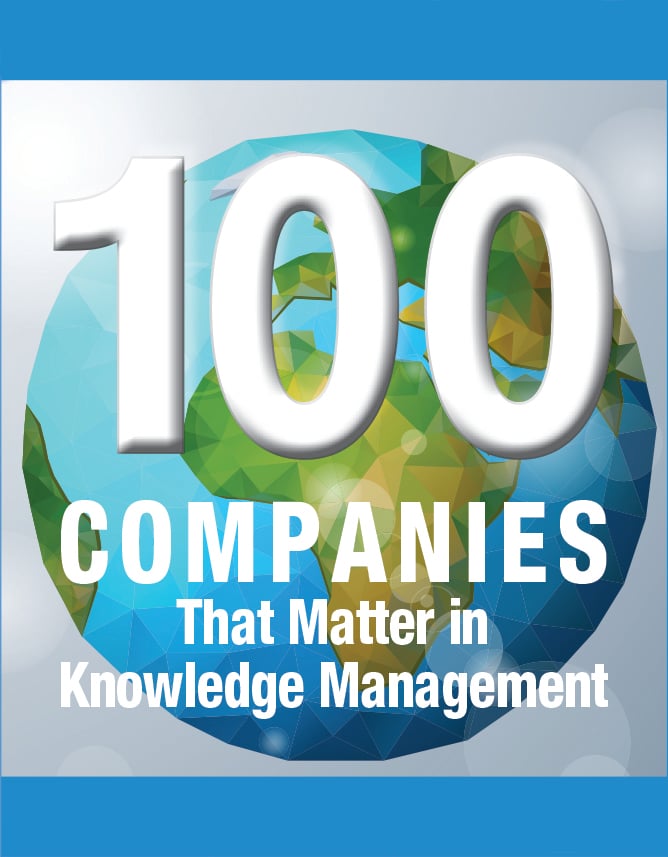 Carlisle, MA -- Earley Information Science is featured in KM World's list of 100 Companies That Matter in Knowledge Management. The list which was released today is featured in the March 2016 issue of the publication.
Early Information Science was recognized for its services to help organizations mine data and harvest contextual insights for stronger business outcomes.
"Being named to our list of 100 Companies That Matter in Knowledge Management is a prestigious designation because it represents the best in innovation, creativity and functionality," says KMWorld Editor Sandra Haimila. "The 100 Companies offer solutions designed to help users and customers find what they need whenever and wherever they need it … and what they need is the ability to access, analyze and share crucial knowledge."
"We are extremely pleased to receive this award and recognition," said Seth Earley, Earley CEO. "Additionally, in January KMWorld, named Allstate Business Insurance as the winner of this year's KM Reality Award and Earley Information Science as a key contributor to their success. The KM Reality Award recipient is an organization that demonstrates leadership in the implementation of knowledge management practices and processes by realizing measurable business benefits.
###
About Earley Information Science: EIS helps organizations drive digital business innovation, enhance customer experiences, and increase operational performance. The company helps establish a strong information architecture and management foundation to drive strategic business outcomes and enhance operational performance. EIS has over 20 years of experience in working with Fortune 1000 organizations globally across many industries. Corporate headquarters are in the Boston metropolitan area with consultants working on projects around the world. For more about Earley Information Science visit our website at http://www.earley.com or contact us at info(at)earley(dot)com.
About KMWorld
KMWorld (www.kmworld.com) is the leading information provider serving the Knowledge Management systems market and covers the latest in Content, Document and Knowledge Management, informing more than 30,000 subscribers about the components and processes - and subsequent success stories - that together offer solutions for improving business performance.
KMWorld is a publishing unit of Information Today, Inc. (www.infotoday.com)